By now, most of you have seen the new GET INVOLVED wall just outside of Hillside's sanctuary. If not, this is what it looks like: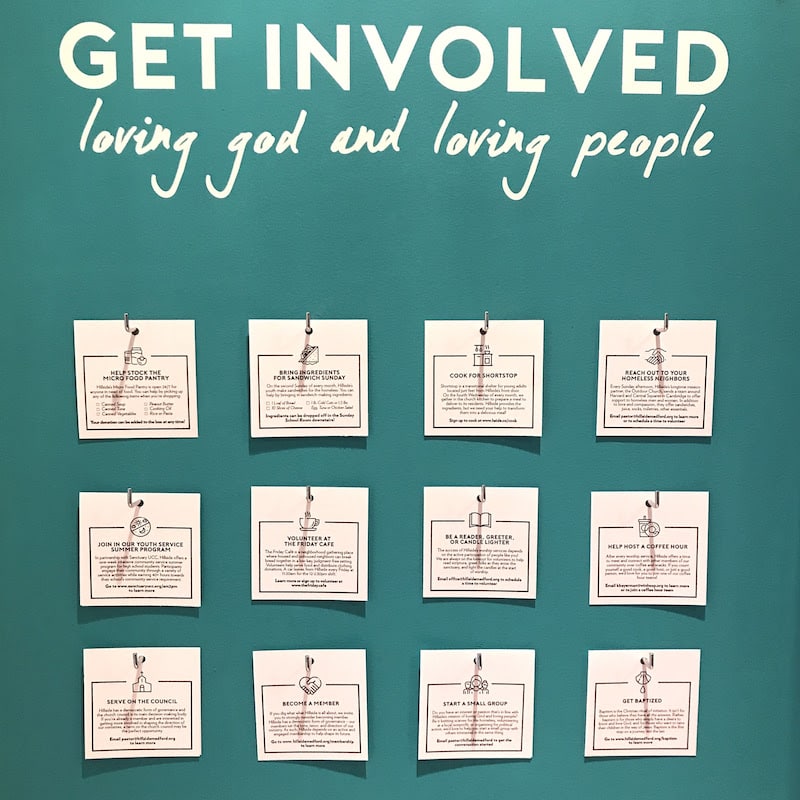 On each hook, there's a tear-off-and-take-home tag describing how to get involved in one of Hillside's ministries.
Don't know how much bologna to buy for a Sandwich Sunday?
Tear off a Sandwich Sunday tag and learn the "golden ratios" of sandwich-making!
Interested in volunteering at the Friday Café?
Tear off a tag to learn more about it and how to sign up to volunteer!
Wondering what's involved in becoming a member?
There's a tag for that too!
The goal of this wall is to make it as easy as possible for folks (both longtime members and first-time visitors) to get involved and feel at home at Hillside. So, next time you're at church, don't forget to hit the wall!
Grace + Peace


Tom Hathaway, Pastor