Music is one of the primary means by which we express our love of God and are knit together as a community. Hillside's worship services are home to a vibrant array of vocal and instrumental music: traditional hymns, gospel, Motown, songs just for the kiddos, and even songs penned by our own musicians.
Interested in being part of our music team? Let us know!
"*" indicates required fields
Listen to Some of Our Fave Worship Songs
While the pandemic upended all of our normal rituals and rhythms, it also ushered in a season of creativity and experimentation for our music team.
Combining different voices, instruments, and genres of music, they've developed a sound and a repertoire that is uniquely Hillside: fresh, eclectic, and spiritually uplifting.
Check out our full playlist on YouTube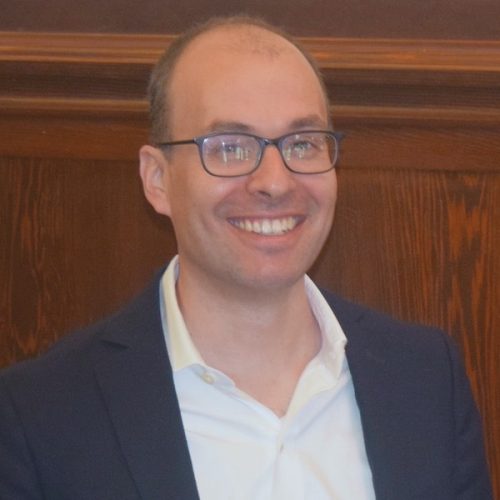 Bryce comes to Hillside with a long background in performance.
He has performed with the St. Ignatius Chorale and Orchestra, the Harvard-Radcliffe Collegium Musicum, Clark University Symphony Orchestra, Junior Providence Singers,Tufts University Chorale, Guangzhou Children's Chorus, and the Huntington Chorale. He has also studied organ with Walter Whitehouse and piano with Herbatina Morghen and Raymond Foote.
Bryce holds a Bachelor's degree from the University of Chicago and a Master's degree in Classical Philology from Harvard University.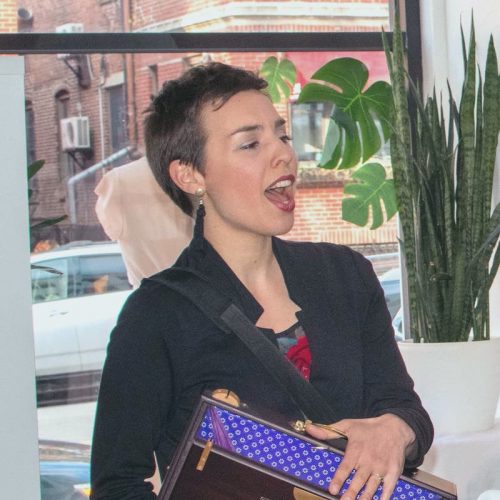 Along with her beautiful voice and sensitive musicality, Stephanie brings a gentle and captivating presence informed by her passion for religion and spirituality, and her upbringing in a pacifist tradition.
Having received a B.A. in Bible & Religion, she has a keen interest in ecumenism and has spent significant time with the Taizé Community (France) and the Iona Community (Scotland). She has brought the traditions home, regularly leading church services that use liturgy and song from both Iona and Taizé. Her interest in other spiritual traditions has also taken her to Colombia, Morocco, and Cambodia. She is currently pursuing her MDiv at Harvard Divinity School in Cambridge, MA.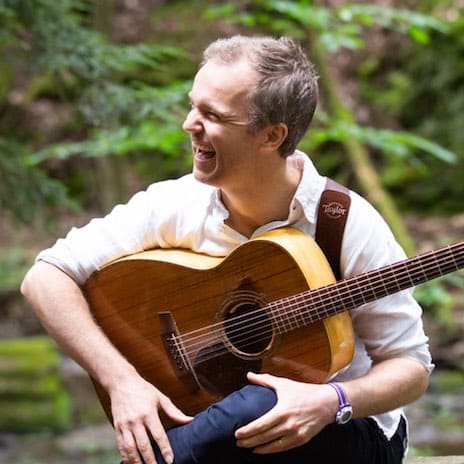 Luke Concannon has early memories of falling asleep at Irish family parties to the sound of guitars, singing, and dancing.
Upon meeting double-bassist John Parker in school, the two formed the folk duo Nizlopi (best known for the "JCB Song"), selling a million records in their twenties and deeply influencing a young Ed Sheeran.
Through the strain of recording and touring world-wide with a small family-run label, Nizlopi parted ways. Invigorated by a hitch-hiking trip to Palestine, Luke wrote his first solo album, Give it all, kindling the fire for a solo singer song writer career. EP In the Sea followed, with single releases including "Join the Liberation."
Luke followed his love, singer Stephanie Hollenberg, to the United States and they married in 2019. His struggle back to a place of belonging has resulted in a deep understanding that it is the interplay of light and dark that makes us whole.
Ecstatic Bird in the Burning, Luke's new album, is a mesmerizingly honest collection of songs. Part love letter, part poem, part call-to-action, it explores the ecstasy of being alive, even (perhaps especially now) in a burning world.
Luke now resides on Abenaki land in Vermont with his wife Stephanie, wonderful neighbours, and fifteen chickens.