beautiful, affordable space for rent
Thank you for your interest in using space at Hillside Community Church for your concert, reception, wedding, meeting, or other event.
Located just a few blocks from Tufts University at 144 North Street in Medford, MA, our facilities are bright, well maintained, and handicap accessible. Street parking is available around the church. Alcohol is allowed on the premises.
If you have questions about any of our spaces or about renting at Hillside Community Church, don't hesitate to contact us at office@hillsidemedford.org.
See Available Spaces
Available Spaces
Click on any of the images below to learn more about the spaces we have available for rent. Reduced rates are available for nonprofits and other mission-driven organizations.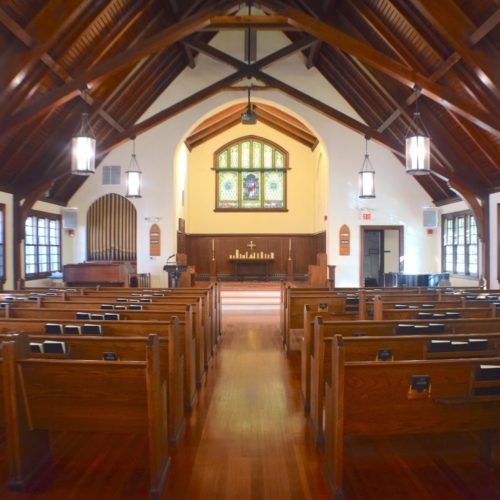 Lots of wood, lots of natural light, and great acoustics - what's not to love about Hillside's cozy arts and crafts sanctuary? This is the perfect space for weddings, recitals, or lectures.
Built-in sound system with wireless mics and video projector are available for use. 150-person capacity.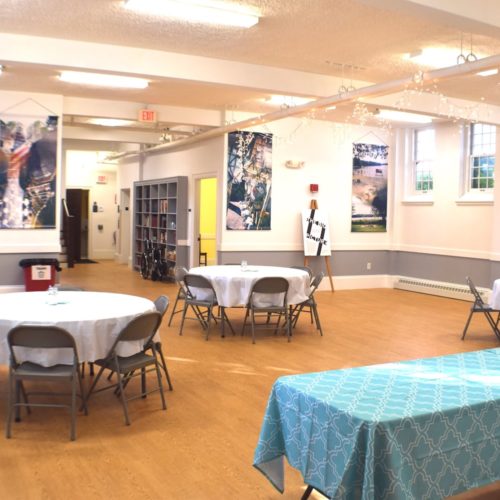 At 1225 square feet, Hillside's hall is a large, versatile space with plenty of room for parties, meetings, classes, or other events. 75-person capacity.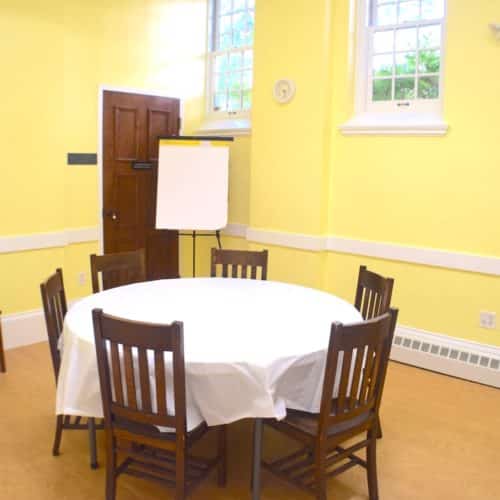 With 240 square feet of space, high ceilings and lots of natural light, this is a great space for meetings or other small gatherings. 10-Person Capacity.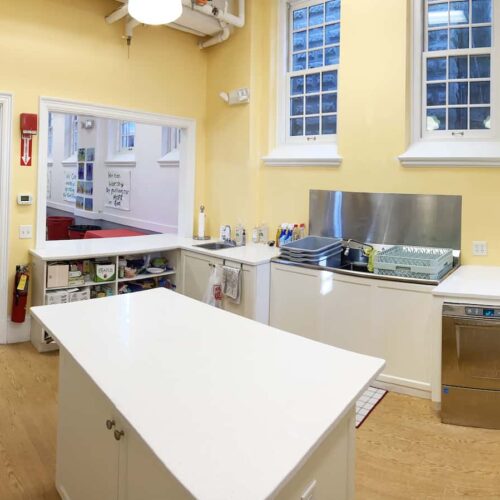 Equipped with two ovens, four sinks, a six-burner stove, an industrial dishwasher and ample counter space, Hillside's kitchen is the perfect spot to rent for your culinary business or to get ready for your next big event.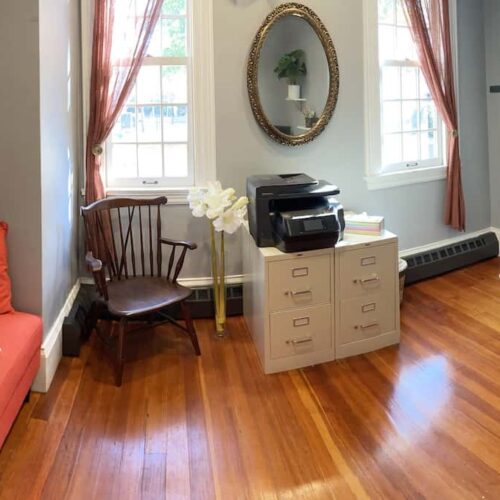 With 160 square feet of space and semi-private entrance, this bright, homey office is a great space to work, study, or meet clients for your social work or therapy practice.
Rental Packages
We try to make our space rentals within reach for the many musicians and music students in our community. Check out these package deals for your next concert or recital.
Recital Package
For performances with less than 50 attendees
$175
2 hours of sanctuary use for event
Onsite facility coordinator
Concert Package
For performances with more than 50 attendees
$450
1 hour of sanctuary use for rehearsal
2 hours of sanctuary use for event
1 hour of hall use for reception
Onsite facility coordinator
Custodial setup and cleanup
Available Add-ons
Make your event everything you want it to be
Livestream – Single Shot ($50)
Use Hillside's integrated video system to stream your event
Livestream – Multiple Shots ($75)
Additional Hour in Space ($75/hr)
Piano Tuning ($150)
Our piano is tuned twice annually but can be tuned for your event.
Interested in Renting?
Renting space at Hillside Community Church is as easy as 1, 2, 3:
Check Out Our Pricing
We offer various pricing options and packages to make your next event more affordable.
View Rental Pricing
Fill Out Our Rental App
All we need is your contact info and answers to a few short questions about your event.
Fill Out Rental Application
We'll Be In Touch
A staff member from Hillside Community Church will be in touch within 48 hours of receiving your application to set up a tour and answer any questions you may have.